The 7 most beautiful hiking routes in Savoie
Savoie is a department in the Rhône-Alpes region; a sunny area in the south-east of France that is particularly known for its popular ski resorts. But this area is also a fantastic holiday destination for keen cyclists and hikers. The beautiful walking routes lead you past impressive mountains, vast fields, babbling rivers and typical French villages. Below, we highlight some of the most beautiful hiking routes in Savoie: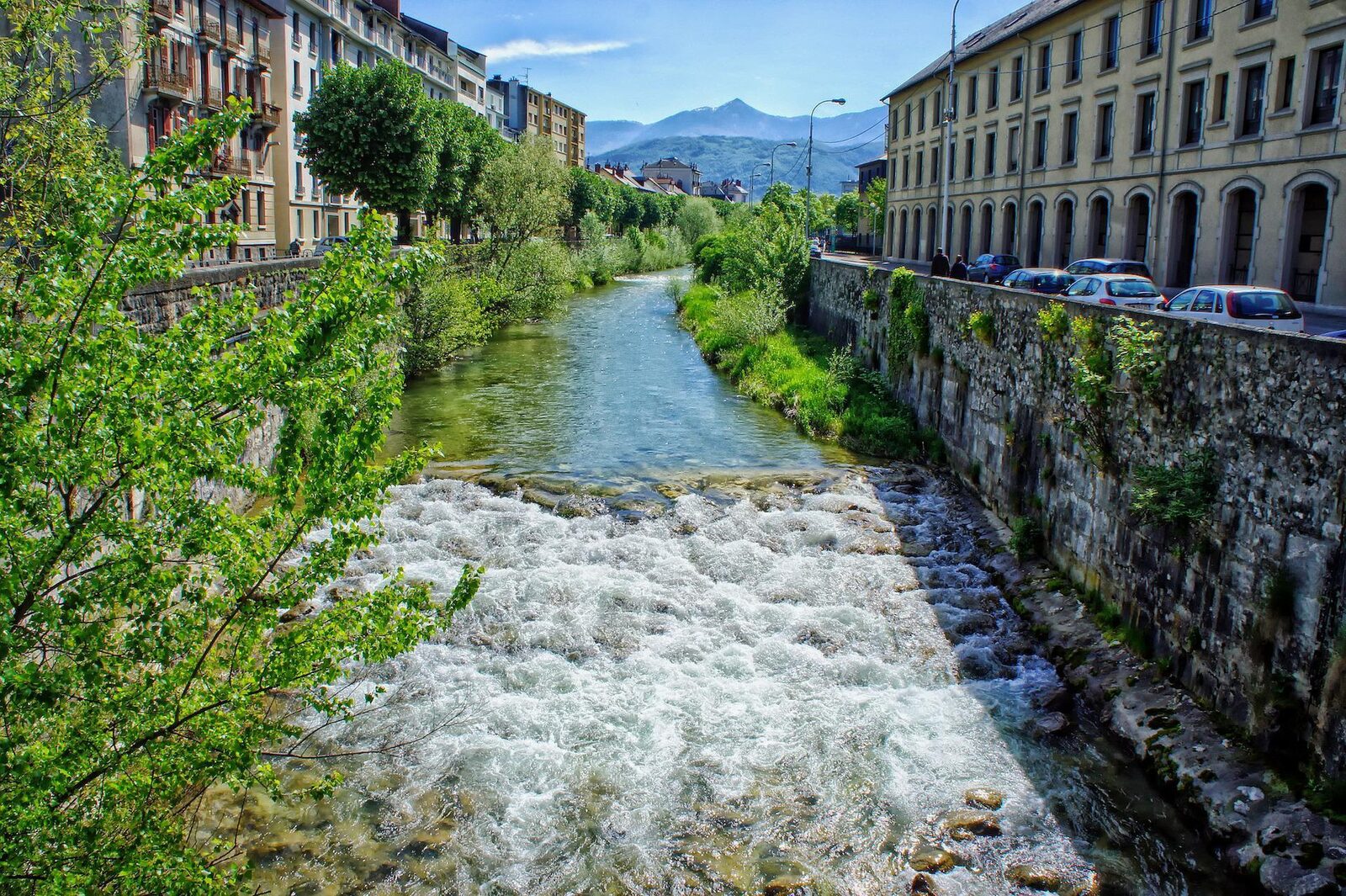 La Chapelle des Anges - 8,28 km
This trail is suitable for the average hiker. It starts next to a car park where you continue your way along Lac de Plan d'Amont; a beautiful mountain lake. The route leads you past streams, mountains and the remarkable Chapelle des Anges. After this hike, you can rest at Refuge de la Dent Parrachée.
Lac de Presset et Refuge de Presset - 9,10 km
This hiking trail starts next to a car park and leads you along the impressive and steep mountainside Col du Bresson. Another great highlight during this route is the small but beautiful mountain lake Lac de Presset. This hike is moderate, but requires a good level of fitness.
This stunning hiking trail starts at bus stop Maison Neuve and passes through the beautiful forest Sentier vers la forêt. Other attractions of this route include the mountain lake Lac du Chevril and the impressive valley La Vallée Perdue with all its forested descents. This route is moderate, but due to the differences in altitude a good level of fitness is required.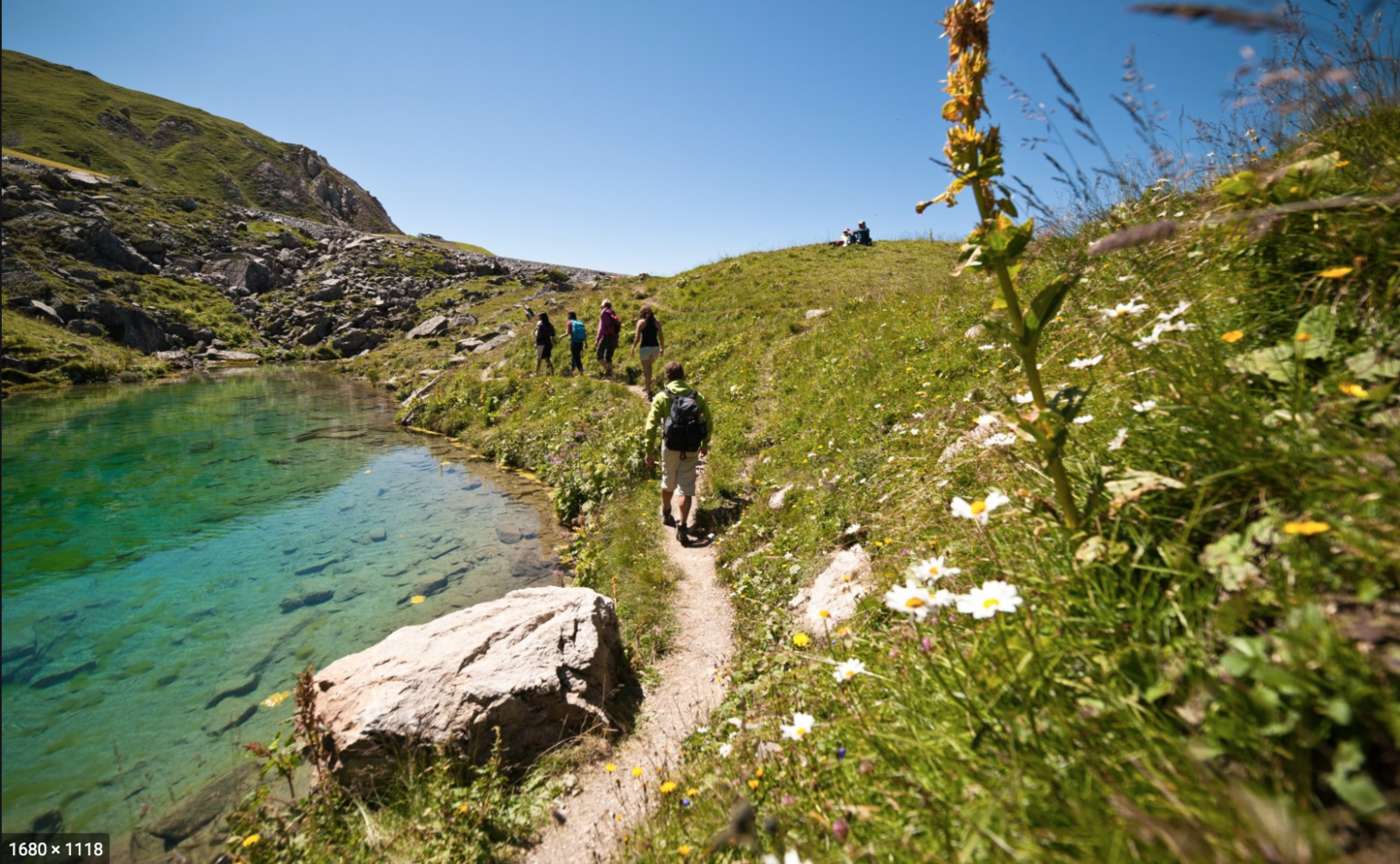 Le Cheval Noir via Lac Bleu and Lac Blanc - 13 km
A challenging hiking trail full of dirt roads and elevation changes. The route starts from a parking area and passes mountain lakes Lac Bleu and Lac Blanc. Mountain valley La crête is also a particular highlight. The route ends at Le Chaval Noir; an impressive statue on top of a mountain peak.
This is a slightly tougher trail for which you need a bit more hiking experience in the Alps. This is due to the unpaved and rocky surface. Highlights of this challenging route include Golet de Doucy and the impressive views of Mont Blanc.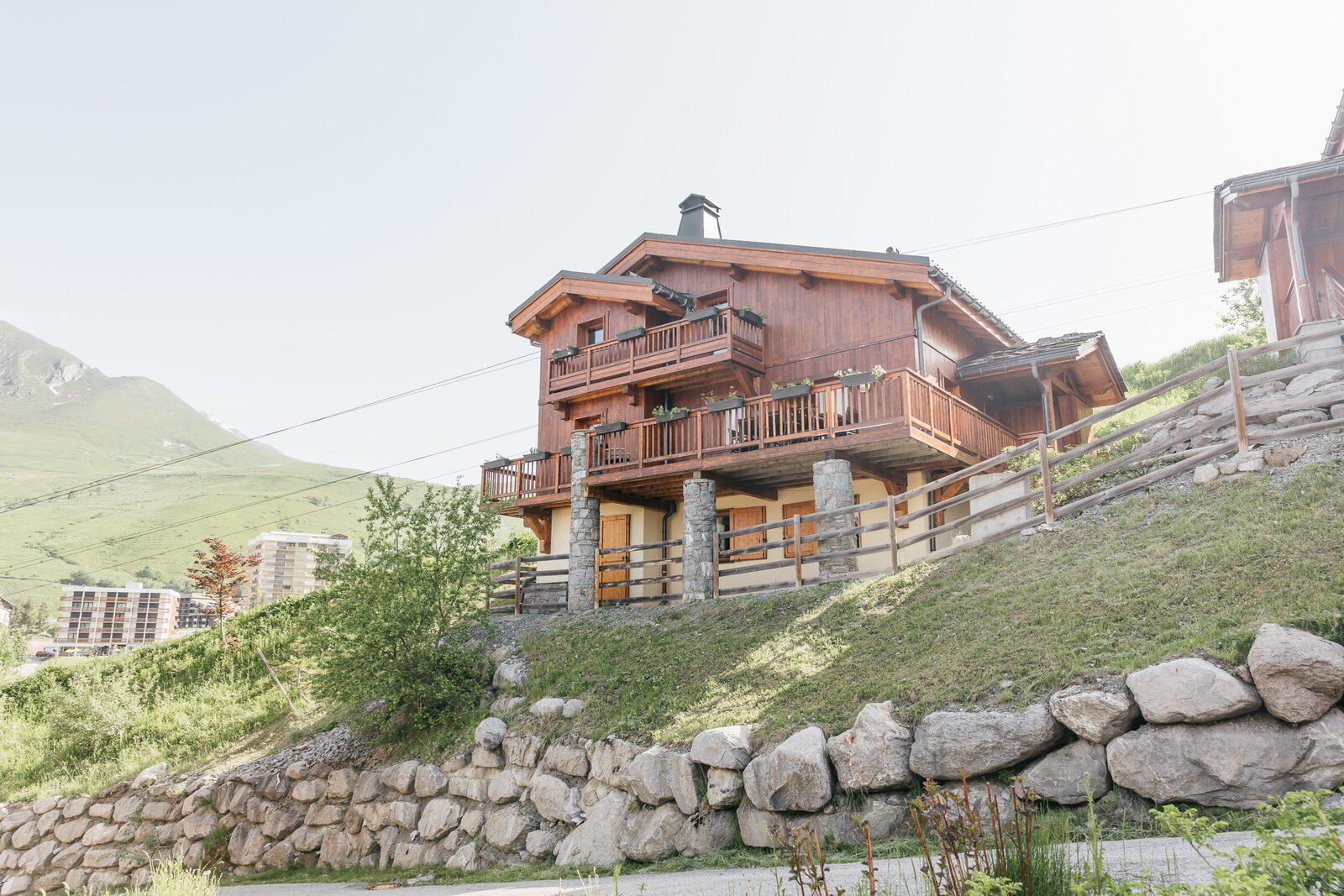 This route is a bit longer and requires a good level of fitness, but goes on well-travelled paths. The route starts at Col de la vallée Étroite; an impressive mountain pass and leads you past mountain lakes, mountain sides and the steep climb to Mont Thabor. Here you can enjoy the stunning views and satisfaction this hike brings.
Le Grand Galibier - 22,9 km
For this long walking route, you need to be strong in your shoes. This is because the route goes along a steep and challenging mountainside that requires some hiking experience. Along the way, you will encounter the most beautiful mountain lakes and valleys. Enjoy the magnificent views and the satisfaction of this challenging hike.
Staying overnight in Savoie
During your hiking holiday in Savoie, you can stay at one of Villa Parcs' beautiful holiday parks. Parc Madeleine and Vallandry are both located in Savoie. Here, you will stay in a comfortable and authentic chalet or flat. Our parks are not only perfect for a walking or cycling holiday in the French Alps, but are also an ideal base for a skiing holiday. From our picturesque parks, you will be in the French countryside in no time to enjoy the peace and quiet this area has to offer. May we also welcome you in Savoy at one of Villa Parcs' holiday parks?
Discover our parks in Savoie: