Cycling in the French Alps; 5 highlights
Accept the challenge and climb to great heights
"Cycling in the French Alps, isn't that only for the real professionals?", you might think. Certainly not! You can also easily go on a cycling holiday in France in the Alps. You just don't know where to start? No worries, we will help you on your way. A good base for cycling in the French Alps is Saint Francois Longchamp. From this small village you can make several trips. In this blog, we tell you about the absolute highlights of cycling in this area in France. Are you ready for it? 🚴
Les Lacets de Montvernier
Les Lacets de Montvernier means 'the laces of Montvernier', and you will understand that immediately when you see this climb from above. The many hairpin bends create a 'lace pattern' but also make for a spectacular climb. With an average gradient of 8.1%, a total of 18 hairpin bends and a length of 3.4 kilometres, this is quite a challenge. However, this gem is one of the most beautiful climbs in the region and should not be missed!
Average gradient: 8.1% ➡️ Average gradient: 8.1%
Length: 3.4 km
Height metres: 277 metres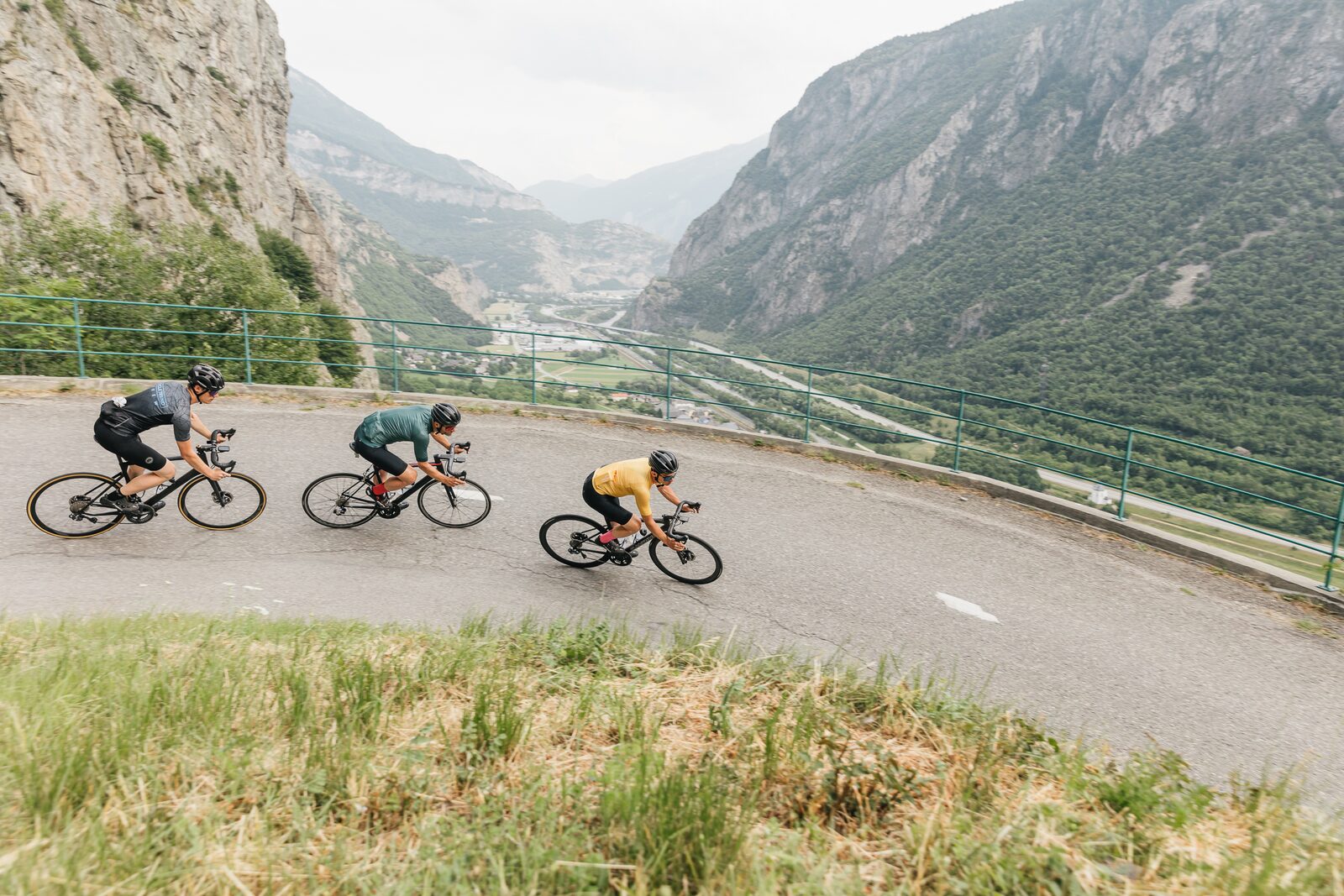 Did you climb Les Lacets de Montvernier and still have energy left? Then you can continue in the direction of Col du Chaussy. From Montvernier it is just over 10 kilometres to the top. The hardest part is after the hairpin bends, because then it steadily climbs up with an incline of 6% on most parts, with occasional peaks of 8%. In Montvernier you are at an altitude of 779 metres, after which you finally climb to an altitude of 1534 metres. With a magnificent view as a reward!
Average percentage of ascent: 6.8%.
Length: 10.2 kilometres
Height metres: 755 metres
Perhaps one of the most famous climbs and a true Tour de France classic. It has been part of the cycling race no less than 25 times. All the more reason to ride it yourself! Cycling in the French Alps is not complete without the Col de la Madeleine. Prepare yourself for a tough climb, the average gradient is 7,7% over a total length of 19,6 kilometres, in which you have to overcome 1520 altitude metres. Once you have reached the top, you can treat yourself to a well-deserved snack and drink at the café!
Average percentage of climb: 7,7% ➡️ Average percentage of climb: 7,7%
Length: 19.6 km
Heightmetres: 1520 metres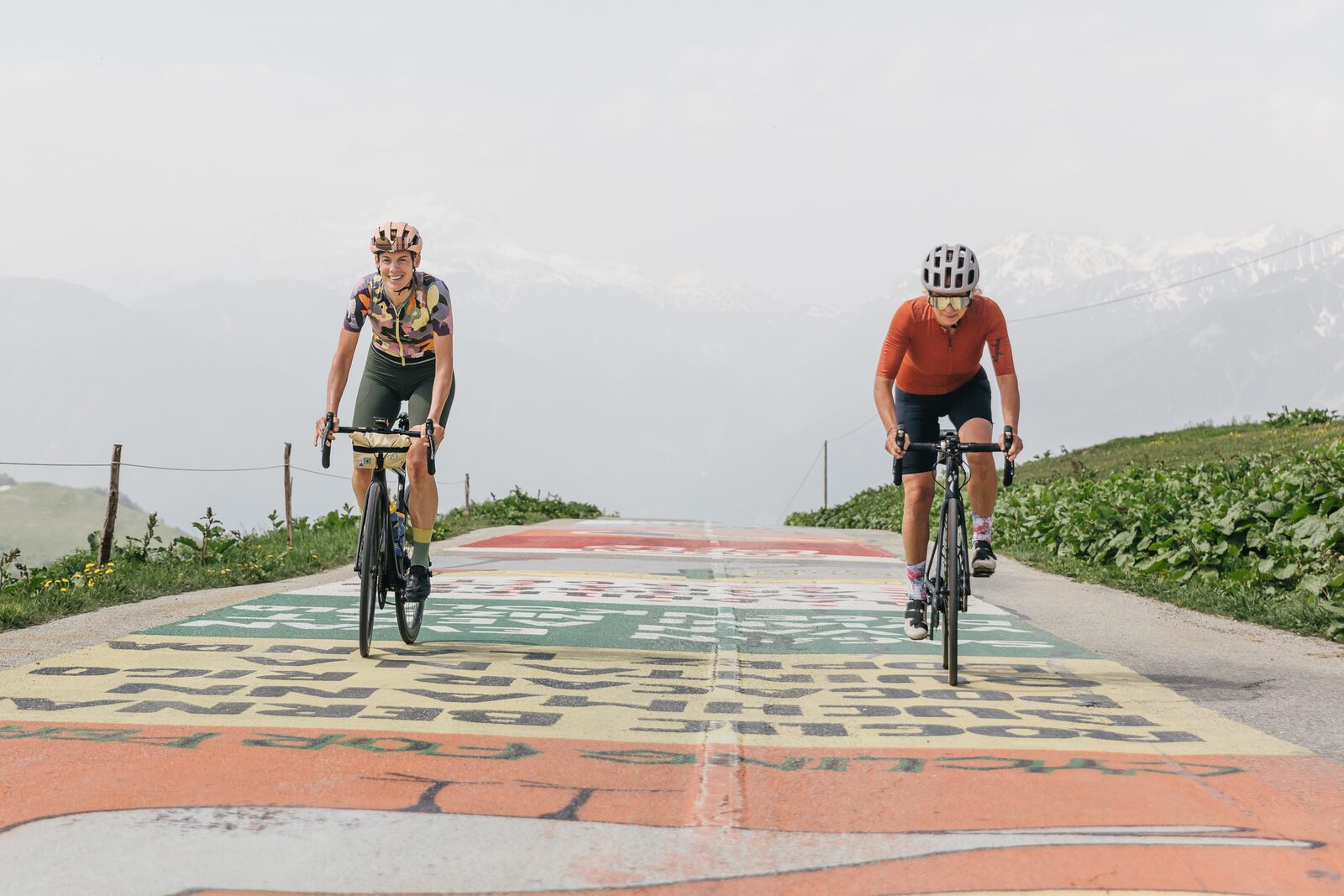 From La Corbière, the climb to the Col du Grand Cucheron begins. Do not be misled by this climb, because while it is not so hard in the beginning, with percentages of 3% to 4%, it is different at the end. From the 6 kilometres, which is the halfway point, the gradient does not go below 8% and in some parts it is even 9%. Only at the end does it get better with a percentage of 'only' 7%. Total length of this climb is 12 kilometres and you climb 810 metres.
Average gradient: 6.7%.
Length: 12 kilometres
Heightmetres: 810 metres
Of course, the Alpe d'Huez cannot be missed in this list. Even if you only do one climb during a cycling holiday in France, let it be the legendary Alpe d'Huez. This climb has a steep start with a percentage of 9%, and only at the end it gets less steep. The average gradient is 8% and the total climb is 13.9 kilometres long. Since this mountain is both famous and infamous, many cyclists make the climb, you will certainly not be the only one.
Average percentage of climb: 8%.
Length: 13.9 kilometres
Heightmetres: 1118 metres
Cycling in France from Parc Madeleine
Parc Madeleine is a 4-star holiday park located in Saint Francois Longchamp. Thanks to its location at the foot of the Col de la Madeleine, it's the ideal location for cycling in the French Alps. Would you like to book a fully arranged cycling holiday? Then take a look at the package 'Cycling like a pro'. If you book this package, we will take care of 4 daily stages, selected for your level, with full cycle guidance. You stay on a full board basis, so you don't have to worry about the meals. The ideal way to enjoy cycling in the French Alps for the full 100%!
Also be inspired by our other blogs ↓