Active holidays with the family
Adventure destinations in several places in France
Are you and the kids sporty? And do you like a bit of adventure on holiday? Then Villa Parcs is the right place for an active and adventurous family holiday in France. Cycling up the mountain, skiing down the mountain, taking a long walk, whatever your favourite activity, we have the perfect destination. While doing things together you will make memories you will remember often. That one active family holiday in France might just be the best holiday ever! Can't wait already to see what there is to do? We will tell you in this blog about the different sporting activities at our destinations in France. 
As a cyclist, have you always wanted to cycle one of the classics of the French Alps? From Parc Madeleine, you can climb the Col de la Madeleine. This pass has been included in the Tour de France no less than 25 times, making it an absolute classic. Not only cyclists like to come to the Alps, it is also a true paradise for mountain bikers. As a family, do you prefer cycling on flatter terrain? Then the extensive cycling network in Poitou-Charentes offers plenty of challenge.
Apart from cycling enthusiasts, the French Alps are also the destination for a winter sports holiday. If you stay in a chalet or flat at Parc Madeleine, you can step straight from your accommodation onto the slopes. This holiday park is located in the popular winter sports area Le Grand Domaine. Perfect for an active (winter sports) holiday with children! Are you staying at Domaine Castellane? Then there are also several popular ski resorts within an hour's reach.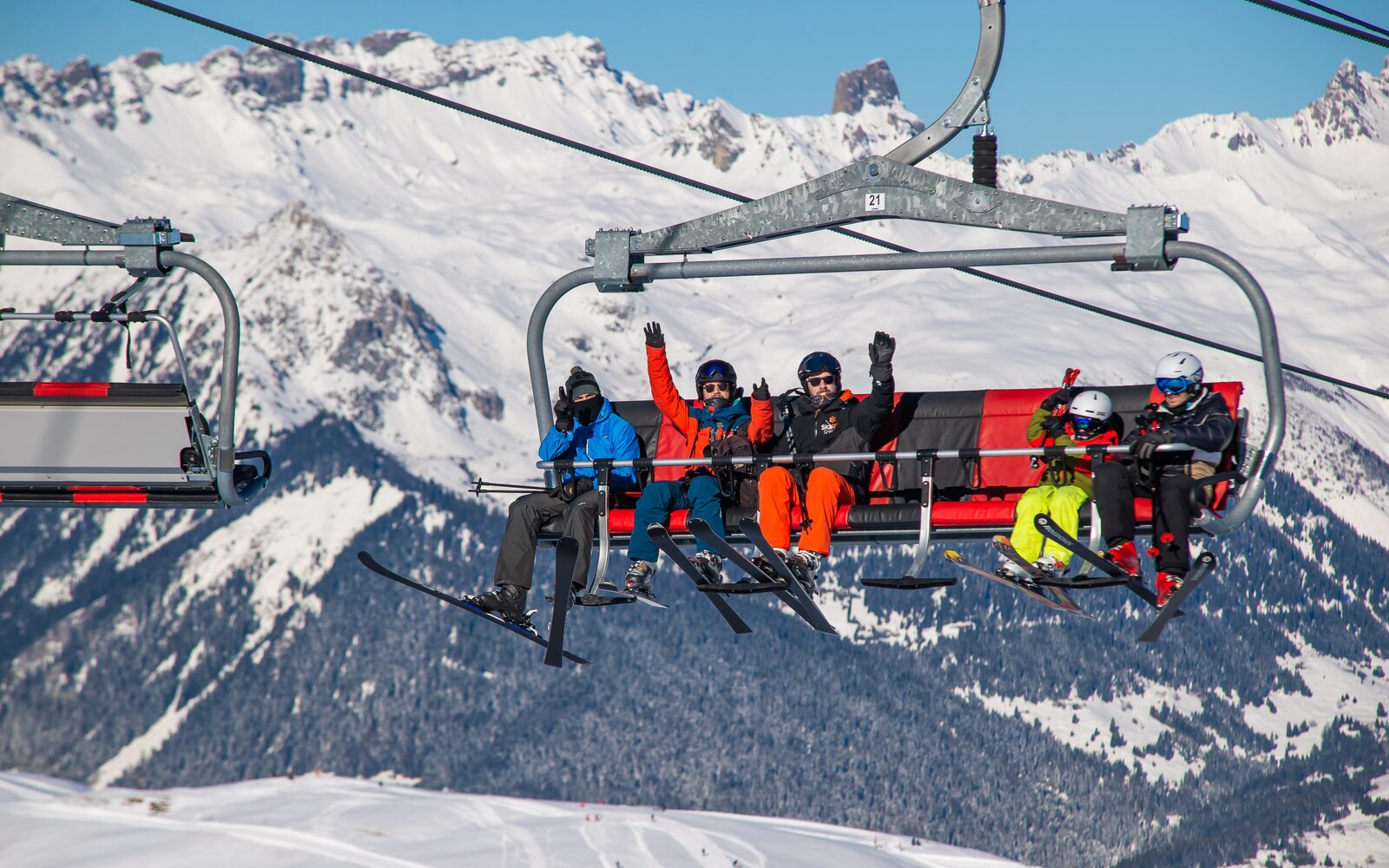 Hiking on holiday, a fine way to see more of the area. Hiking in the mountains, the Alps is the place to be. Along the way, you will be rewarded with the most beautiful views, well worth the climb! Another wonderful place to hike is the Gorges du Verdon. Gorges du Verdon, we hear you think? Yes, because apart from water sports, there are also beautiful walks. Would you like to go hiking from our holiday park Les Forges Villas? Then read our blog on the 5 most beautiful hiking routes in Poitou-Charentes.
Surely the place for an active holiday with children on the water in France is the Gorges du Verdon. The azure-blue Verdon River runs through this 25-kilometre-long gorge. You can explore the gorge from the water in a canoe, kayak, pedalo or motorboat. These are rented at several places. Experience the Gorges du Verdon from a different perspective on the water, and find out how steep the rock walls really are. The truly adventurous can also opt for rafting, the rapids providing plenty of challenge!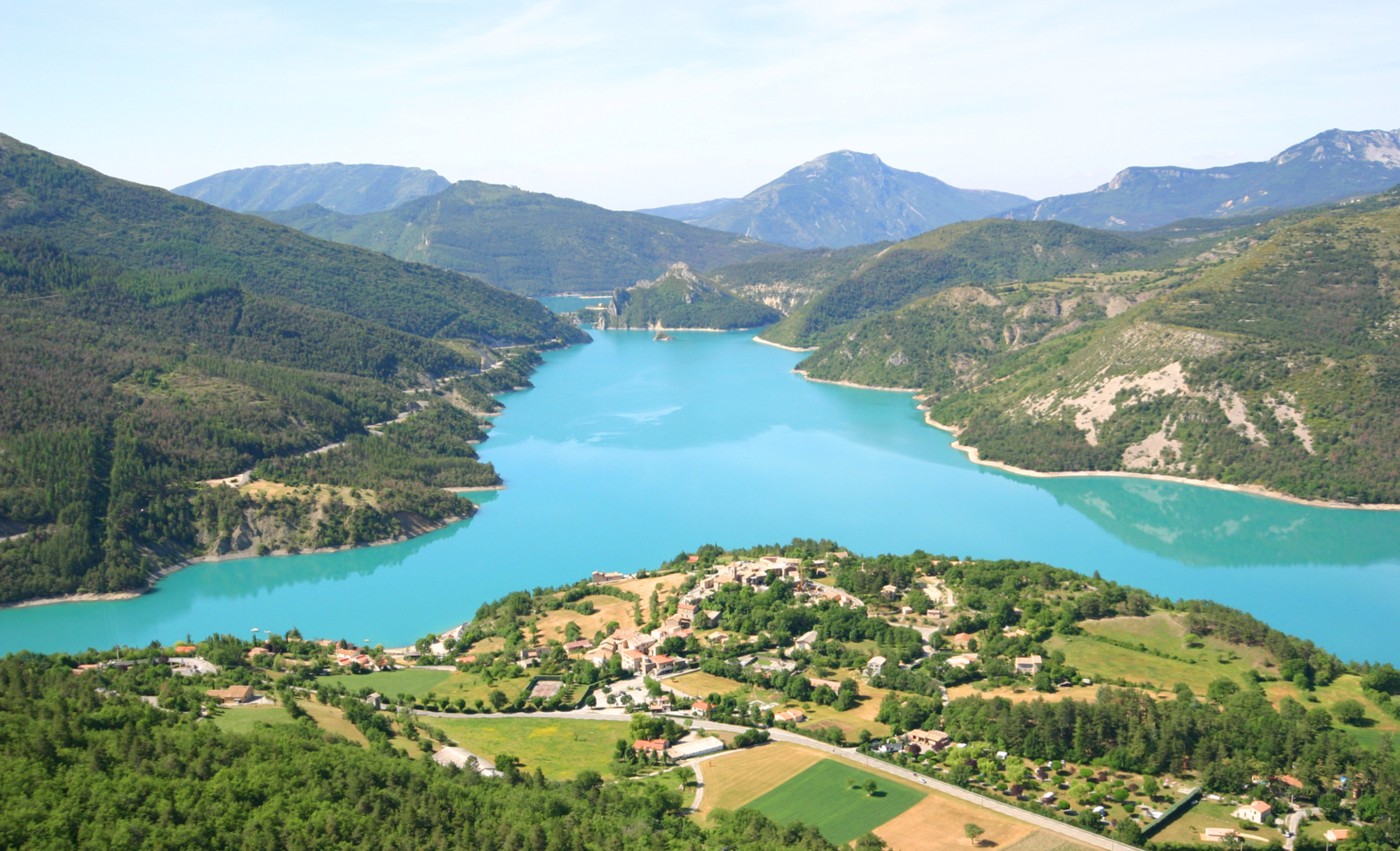 Tired of the indoor climbing hall? Then come climb in France! This challenging sport definitely guarantees an adventurous family holiday. You can climb in the area around Gorges du Verdon or in the Alps. For every level, whether you are a beginner or more advanced, you will find a nice route. 
Perhaps not the first activity you think of, but if you love animals it is a lot of fun! Moreover, you really don't need to be experienced, even as a beginner you can go horse riding in France. The French countryside around Les Forges Villas is perfect for wonderful rides. Ride along rivers, ancient castles and through valleys. You will take the muscle ache the next day for granted, won't you? Because a magical ride on horseback will make your holiday complete!
Holidays at Villa Parcs
Our luxury and small-scale holiday parks are located at various destinations in France. At Parc Madeleine, book a chalet or flat in Saint François, in the French Alps. In Castellane, a stone's throw from the Gorges du Verdon, we are working hard to create Domaine Castellane. Finally, discover authentic France while staying at Les Forges Villas, in the middle of the French countryside. Which destination will you choose for an active holiday in France with the family? 
Get inspired by our other blogs ↓