Winter sports 2.0, just that bit different
Would you like to taste the winter sports atmosphere and enjoy a breathtaking winter wonderland, but without skiing or snowboarding? Of course you can. Winter sports are more than just skiing. There are plenty of alternative activities and types of winter sports to enjoy during your holiday in the French Alps. So is the whole family putting on their skis or snowboard and are you looking for an alternative activity? Or do you all want to go on winter sports without skiing? We list 6 alternatives to skiing or snowboarding for you. And we can tell you: a winter sports holiday is also great for non-skiers!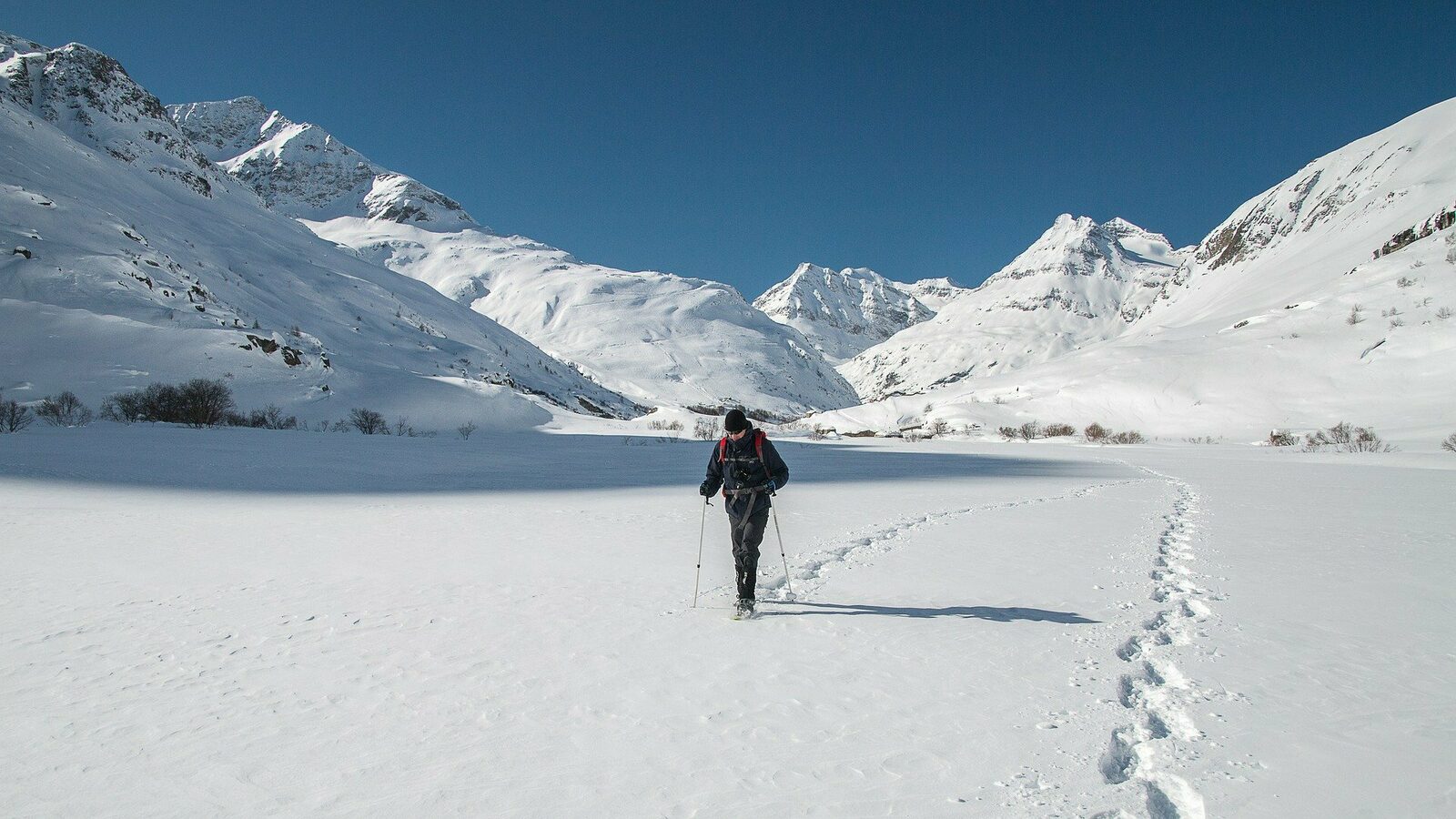 No talent for skiing or snowboarding? You don't have to be a pro for snowshoeing! No way, anyone can do it. And do you know what is so great about hiking? You really have time to take in the white winter mountain landscape. With skiing, you ski down at full speed and don't even have time to enjoy it 100%. Discover over 50 km of hiking trails around Saint François Longchamp. Highly recommended for your winter sports without skiing are the guided snowshoe hikes in Valmorel. Snowshoes, what are they? Large flat shoes with hooks in the bottom for more grip in the snow. On these hikes, you will often not meet anyone. All you hear is the snow crunching under your feet, lovely! 
An alternative to skiing, but want to experience that adrenaline rush? Go for a ride down the toboggan run! Saint François Longchamp is home to the 900-metre-long La Comete toboggan run with cool hairpin turns, waves and even a 540-degree spin. A thrill for the whole family! Are you a real daredevil or do you prefer to play it safe? The choice is yours, as you can control the speed with the handles on the sides.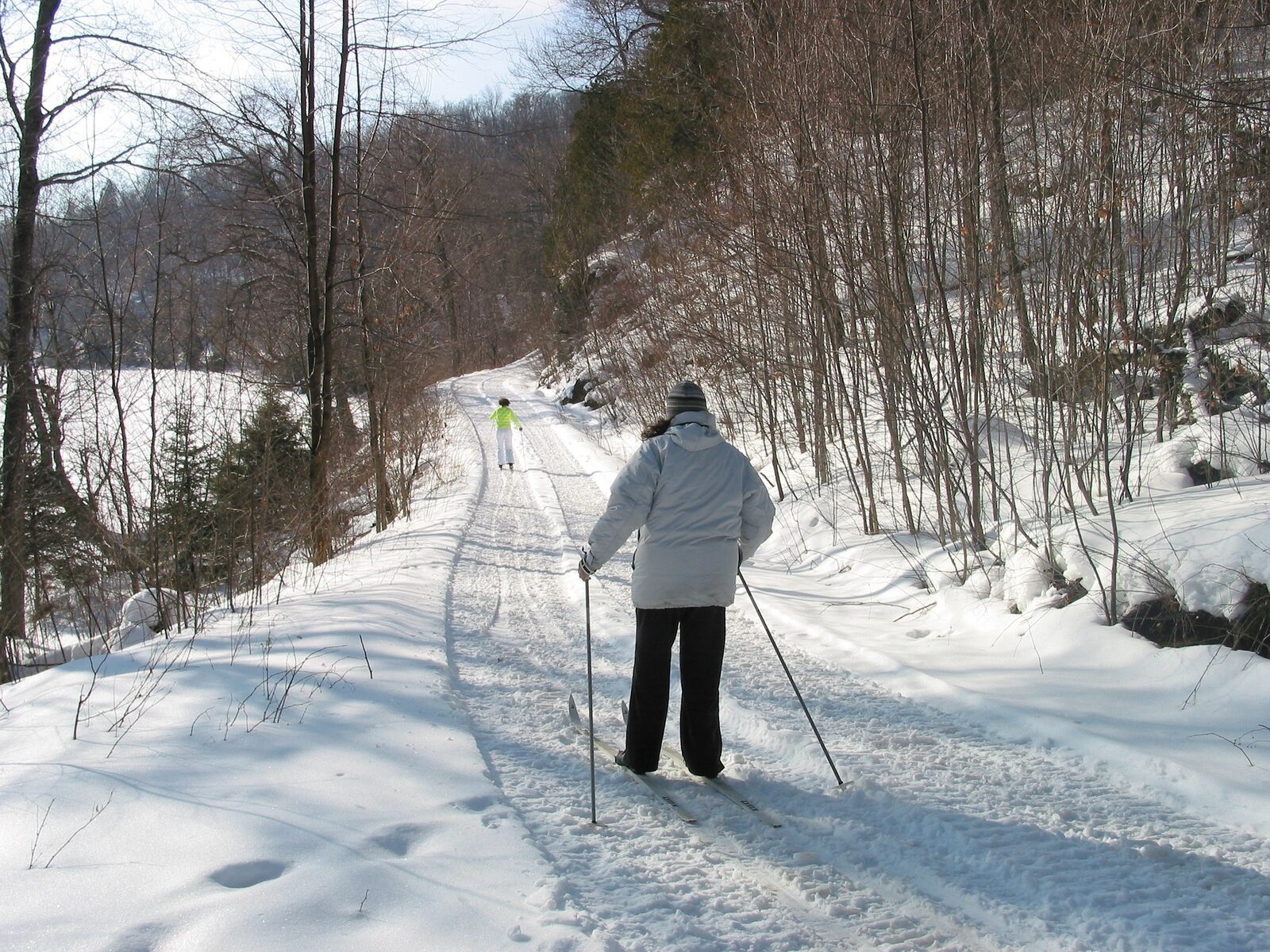 Skiing and snowboarding are obviously the best-known types of winter sports, but cross-country skiing is definitely in third place. And that is not surprising, because it is SO much fun to do! From Valmorel, you can take the bus to the Les Avanchers district, where you will find 20 km of trails. The trails here are quite steep and thus especially suitable for the advanced cross-country skiers among us. Are you just starting out in cross-country skiing? Then the cross-country skiing area near Saint François Longchamps of around 35 km of trails is perfect for you. The route runs largely through the forest: a breathtaking sight with the snow on the treetops. 
While skiers work up a sweat on the slopes, enjoy pure relaxation during a wellness day. An ideal to-do during an alternative winter sports holiday in the French Alps. The Centre de Balnéôtherapie in Saint François Longchamp lets you relax 100% amid the winter landscape. Have a lovely swim in the warm water while it's cold and bleak outside. How nice! The spa area including fish spa, swimming pool, hydromassage and jacuzzi at this spa centre will give you a wonderful time. And would you rather do something active? The centre also has a gym and bowling alleys.
Everyone knows them: husky dogs. These magnificent beasts are often used for sleigh rides. A special winter sports activity! We have good news, because in Saint François Longchamp you can go on wonderful dog sledge trips. Isn't that sad for the dogs then? No, the huskies actually like to expend their energy. Combine your love of nature, snow sports and animals and enjoy a unique trip through the breathtaking landscape of Le Grand Domaine. 
Soak up culture & taste local food
Of course, as an alternative to skiing or snowboarding, you can also soak up culture in the area! Although Saint François Longchamp is mainly known as a winter sports resort, the village also offers a lot for culture lovers. Admire the typical Savoyard architecture and visit the Sainte-Anne chapel. But the neighbouring village of Valmorel, about 1.5 hours' drive away, also offers beautiful churches, mills and chapels. Reward yourself with delicious local delicacies, too. How about a traditional French quiche, casserole, fondue or raclette? With a delicious glass of French wine, of course!
In short: plenty of alternatives to skiing and snowboarding
So a winter holiday is more than just being active on the slopes! Just the experience of being 'away' for a while in a breathtaking winter wonderland in the French Alps: it really is a fairytale. Whatever activities you undertake, Parc Madeleine in Saint François Longchamp is your ideal base. You will stay here in a flat or detached chalet with all the luxury at your fingertips. The restaurant, sandwich service and make-up service will make your holiday extra enjoyable!
On a winter sports holiday without skiing or snowboarding? There is plenty to do in Saint François Longchamp. Find your favourite accommodation at Parc Madeleine.