During your holidays in Savoie, you cannot skip the cheese fondue. A typical cheese fondue in this region is made with the following cheeses: Comté de Savoie, Beaufort, Tomme de Savoie and Emmentale. These cheeses are kept warm in a Caquelon, which is a thick-walled pan smeared with garlic. This pan ensures that the cheese does not solidify. With a cheese fondue, drink a delicious white wine such as an Apremont.
Directly translated, raclette means scrape or sheep, but it is also the type of cheese used in this typical Savoie dish. In a raclette, a round cheese is cut in half and heated on one side. This is done by fire, an oven or a special raclette appliance. The melted cheese is scraped off the piece of cheese and served with various products such as potatoes, pickles or fine meats such as ham or salami. This delicious dish is accompanied by a white wine.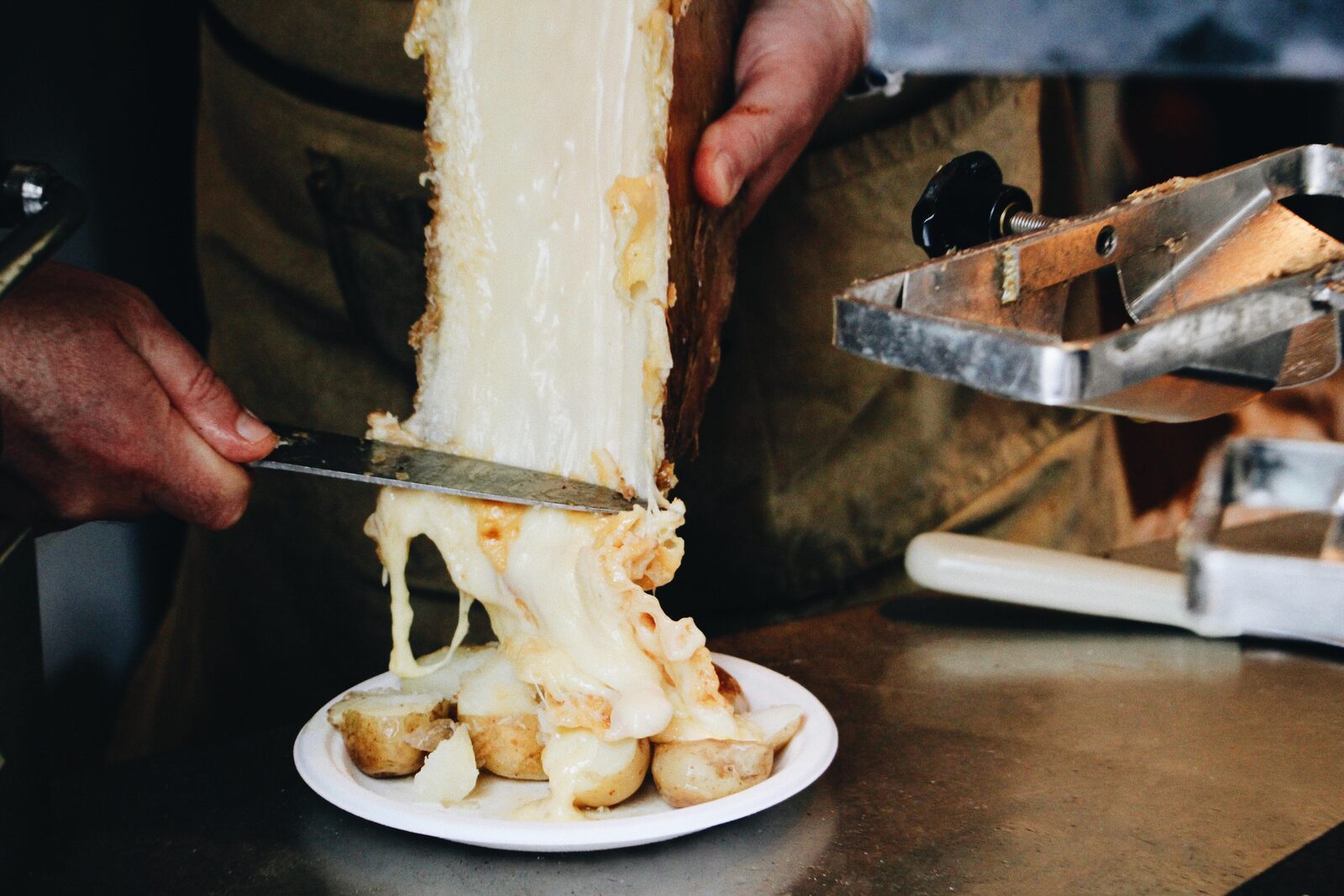 Another typical Savoie regional dish is tartiflette. This oven dish includes potatoes, reblochon cheese, bacon and onions. The dish was created because cheese farmers wanted to make reblochon cheese better known. Nowadays, it is mainly a popular après-ski dish. As the dish is quite hearty, it is ideal to pair with a fresh white wine or a young red wine.
Berthoud is a dish consisting of abondance cheese, garlic, nutmeg, red and white Savoie wine. This dish is made in an oven and eaten with pieces of bread or diced potatoes cooked in the skin. It is also often served with a salad and fine meats. A white Savoie wine is often drunk with this dish.
Do you know the classic peasant dish farcement from Savoie? This dish consists of pork, potatoes and dried fruits such as prunes and sultanas. This dish used to be eaten mainly on Sundays. The dish was then prepared before Mass and was ready when Mass was over. This dish is both hearty and sweet. A delicious local red wine from Savoie goes well with this dish!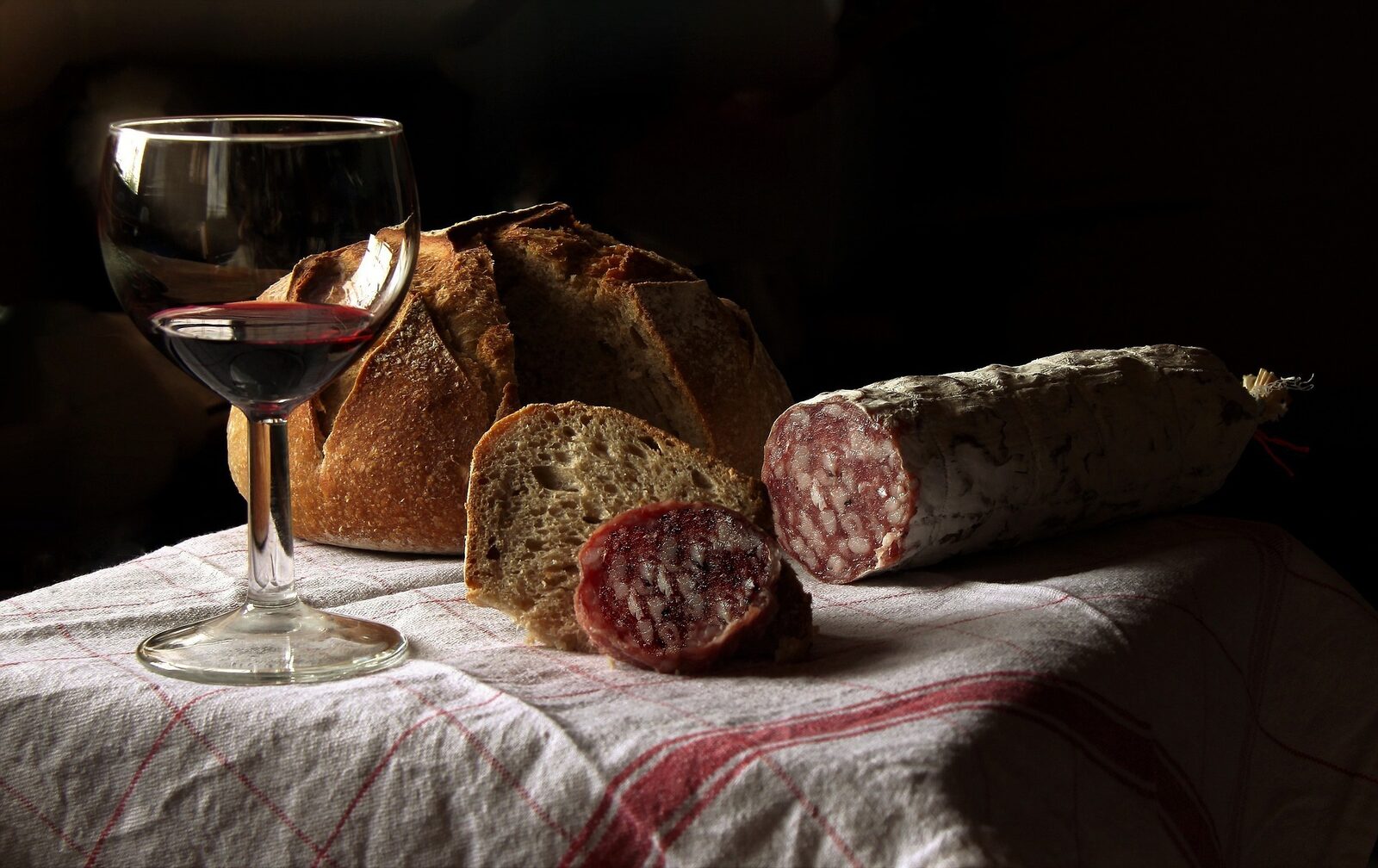 Celebrate your holidays in Savoie at Villa Parcs

Are you excited by all these delicious regional dishes of Savoie? Then book a holiday to this beautiful region. At Villa Parcs, we have two parks in this region full of tasty dishes. Stay at Parc Madeleine in Saint Francois Longchamp or Vallandry in the Paradiski ski area. At these parks, you will rent comfortable flats or luxury chalets for up to 16 people. Besides enjoying delicious food in the area, you can also go winter sports, cycling, survival, canoeing and fishing. In short, there is plenty to do from our holiday parks. When may we welcome you?
Get inspired by our other blogs ⤵︎